5 Things You Should Know (7/12)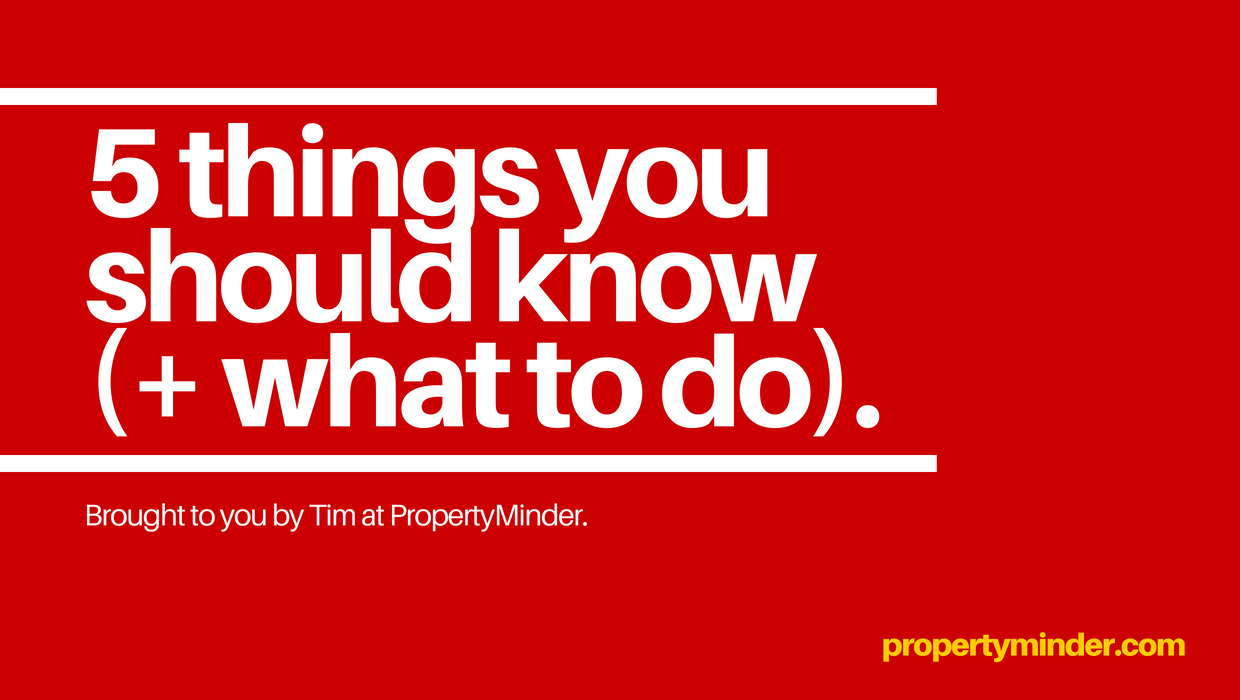 1. 13 Tips For Finding The Best Real Estate Agent For Your Housing Needs.
What you should do:
– Make sure you're meeting these standards being disseminated and encouraged. 😉

2. Should house hunters be told someone was murdered in the home they're about to buy?
What you should do:
– Ensure you're disclosing everything that you're mandated to, as well as what you think your
leads and clients deserve and need to know to make responsible, educated decisions.
3. The Problem With Real Estate Agents.

What you should do:
– Whenever anyone brings up problems, be sure you have solutions. From sellers and buyers,
to providing home improvement resources and delivering critical data for clients – strive to be
an agent that empowers folks and resolves issues.
4. OpenHouse.AI: Disrupting real estate through transparency.
What you should do:
– Review your own Open House Plan Of Action to maximize success at the next one you host/attend!
5. The housing shortage may be turning, warning of a price bubble.
What you should do:
– Irrespective of where the market goes, Seller's Corner ensures you secure and safeguard
every single listing that you deserve.

Cheers,
– Tim
Marketing Director
Direct | 408.213.4668
tim@propertyminder.com
1101 S. Winchester Blvd, J-225
San Jose, CA 95128
Buy Just 3 Months, Get 2 Completely Free
+ Free Service For Existing Customers With Our Referral Program
Weekly real estate marketing tips can be found on our featured Tip Of The Week Archives and our ActiveRain Blog.
SIGN UP to receive our emails!
Free, weekly, extensive insight on how to increase your listings, fully nurture your buyer and seller leads, boost your referrals, maximize client retention, stay top-of-mind, and strengthen your marketing efforts (includes direct access to cutting-edge real estate marketing technology designed in the heart of the Silicon Valley).