5 Things You Should Know (7/11)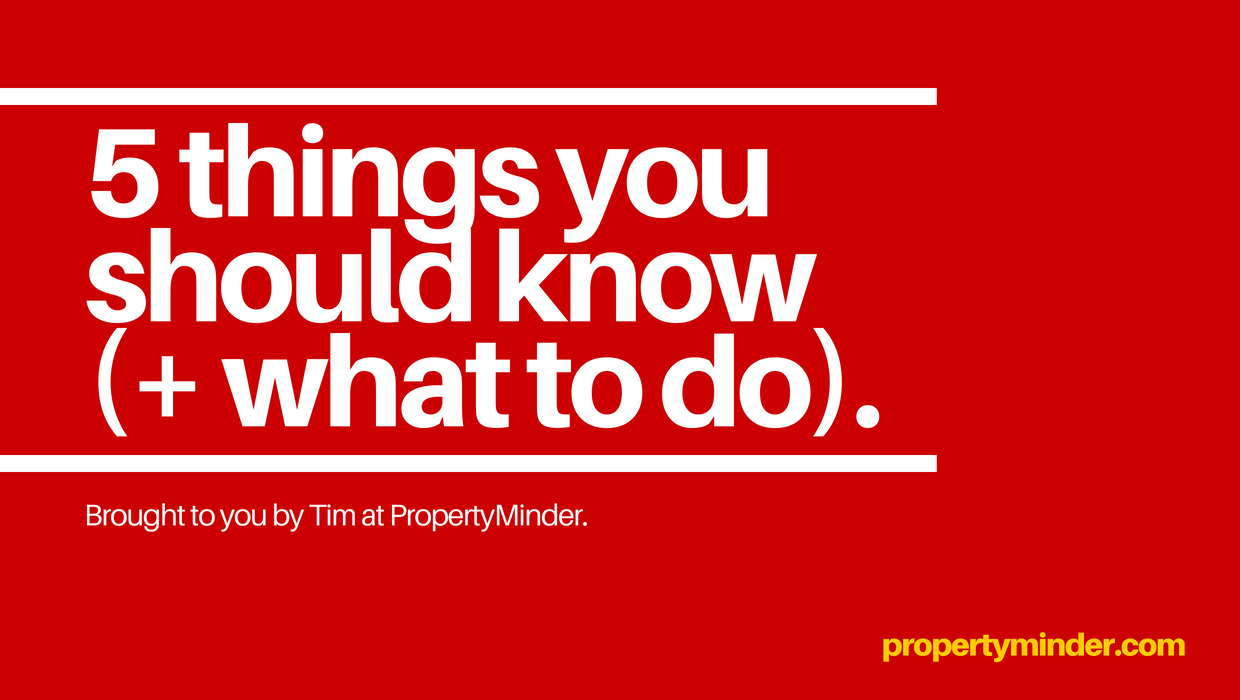 1. Real estate trends to know: #2 Hurricane Harvey effects bring down price of remodeled homes.
What you should do:
– Keep providing your homeowners with the home improvement and repair resources they
need to fix and/or safeguard their property.

2. Marion man to receive kidney from real estate agent who sold his home.
What you should do:
– If this agent can give their kidney, surely you can express a little more gratitude with your
clients (buyers and sellers included). 😉
3. Hottest housing market in the US is up 13% and now may be headed for a crash.
What you should do:
– Irrespective of your market, remain diligent in staying connected to your homeowners and
providing them with routine updates on what their home is worth (it will pay off; they'll think
of you first when/if they decide to sell).
4.  Tips [for your clients] when attending an open house.
* Thanks for the link, Andy!
What you should do:
– Review your own Open House Plan Of Action to maximize success at the next one you host/attend!
5. Social Media Tips For Growing Your Real Estate Brand.
* Thanks for the link, Andy!
What you should do:
– Check out these other social media marketing tips we wrote, just for you:
– The Truth About Social Media and Real Estate (This Concerns You)
– 5 Best Ways To Connect With Home Buyers & Sellers On Facebook
– Can Facebook Ads Increase Listings & Leads? You Bet!
– 5 Social Media Tips You Probably Aren't Implementing But Should
– More Likes + More Followers = More Listings?

Have a wonderful rest of your week!
– Tim
Marketing Director
Direct | 408.213.4668
tim@propertyminder.com
1101 S. Winchester Blvd, J-225
San Jose, CA 95128
Buy Just 3 Months, Get 2 Completely Free
+ Free Service For Existing Customers With Our Referral Program
Weekly real estate marketing tips can be found on our featured Tip Of The Week Archives and our ActiveRain Blog.
SIGN UP to receive our emails!
Free, weekly, extensive insight on how to increase your listings, fully nurture your buyer and seller leads, boost your referrals, maximize client retention, stay top-of-mind, and strengthen your marketing efforts (includes direct access to cutting-edge real estate marketing technology designed in the heart of the Silicon Valley).