5 Things You Should Know (6/22)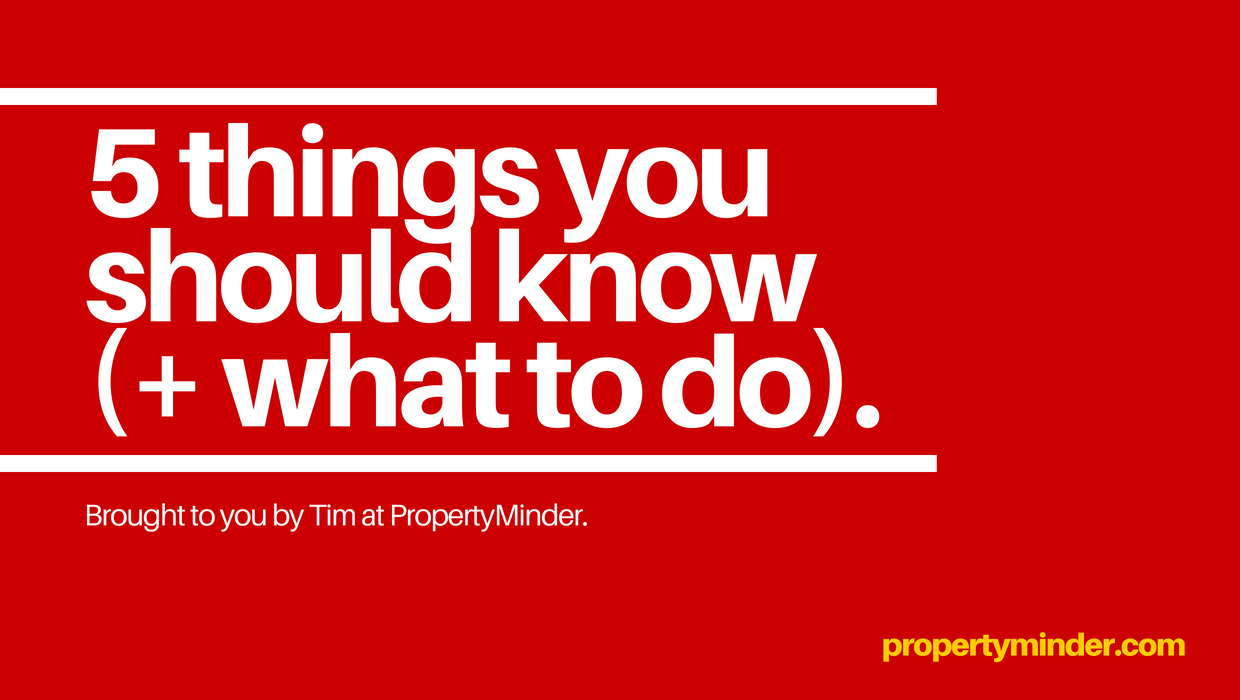 1. Real Estate Marketing: Story Telling, Mobile Strategy, Social Influencers, and Chatbots
(Thanks for the link, Andy!)
What you should do:
– Stay up to date (and begin to implement) blossoming marketing strategies!
2. Is The Local Real Estate Market Heating Up? Eight Signs To Watch For.
What you should do:
– Make sure you have all of your marketing "fronts" (including but not limited to home buying,
home sales, and home improvement) to keep up with any market developments.
3. When's the next recession? Real estate analysts give their best guess.

What you should do:
– Again: remain aware. And take a deep breath. The future looks bright. 🙂
4. Real estate agents really want you to stop watching HGTV.
What you should do:
– Have patience with HGTV clients. And show 'em how it's really done. 😉
5. Five Easy Ways For A Real Estate Agent To Advertise Their Listing.
What you should do:
– See how many you're taking advantage of.
And here's another easy way to showcase your listing(s): our Free Single Property Websites!

Have a great weekend!
– Tim
Marketing Director
Direct | 408.213.4668
tim@propertyminder.com
1101 S. Winchester Blvd, J-225
San Jose, CA 95128
Buy Just 3 Months, Get 2 Completely Free
+ Free Service For Existing Customers With Our Referral Program
Weekly real estate marketing tips can be found on our featured Tip Of The Week Archives and our ActiveRain Blog.
SIGN UP to receive our emails!
Free, weekly, extensive insight on how to increase your listings, fully nurture your buyer and seller leads, boost your referrals, maximize client retention, stay top-of-mind, and strengthen your marketing efforts (includes direct access to cutting-edge real estate marketing technology designed in the heart of the Silicon Valley).