Win Listings & Buyers With The Best Of Both Worlds (+ December Marketing Checklists)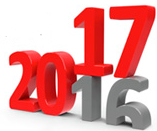 Without the right, polished marketing content (simply put – your choice of words) that reflect your good-nature, care and consideration, your use of marketing technology can come off bland, sterile and cold, in general.
With that said – we have a proposal for you:
Combining, blending and employing the empowering efficiency of automated technology with a considerably warmer, gentler and memorable flair.
Yes, you CAN have the best of both worlds (with us, at least).
Reconciling the relationship between the tech world and the inherent human warmth of real estate marketing is what we're all about. We've outlined and provided the essential resources (see below). The least you can do is take advantage of them.
What can you do in 31 days? A LOT (namely, pre-pave buyer and seller momentum for the rest of the year).

Listing (Seller) Agent Resources
Technology giving you more time, with less to manage:
– Seller's Corner: Your Automated Listing Generator
– How To Make Switching Utilities WAY Easier
– Deliver All The Home Care Resources Folks Need
Email & Outreach Content to humanize your communication:
– How To Convince Sellers They Need You To List Their Home
– Reassure Sellers You Can Secure The Best Offer On Their Home
– Easy, Engaging Script For The Next Phone Call With A Seller Lead
– Home Staging Checklist (+How To Gain More Sellers That Need This)
– Engaging Open House Follow-Up Phone Script
– A Warm, Timeless Holiday Greeting
---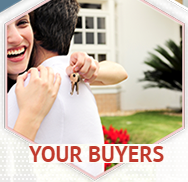 Buyer's Agent Resources
Technology giving you more time, with less to manage:
– Custom IDX: Search Faster. Capture More. Notify & Track Buyers Better.
– How To Make Switching Utilities WAY Easier
– Deliver All The Home Care Resources Folks Need
Email & Outreach Content to humanize your communication:
– Reach Out To Buyers With Quick Email and/or Phone Text
– Engaging Open House Follow-Up Phone Script
– Quick Open House Follow-Up Email
– A Warm, Timeless Holiday Greeting
---